Get Clean
A Free Quote is a Few Clicks Away
Give Your Commercial Space a

Refresh your commercial space with a deep cleaning. Employees, visitors, clients, and customers come into contact with multiple work space surfaces throughout the day. Gs' team sanitizes and disinfects surfaces leaving a clean you can feel. 
Book a one-time cleaning or schedule recurring maintenance cleanings to keep your business clean and healthy throughout the year. 
         Commercial Cleaning Services:
Cubicles

Audience Seating

Office Upholstery

Conference Room

Stone

Tile

Wood

Fabric Walls

Drapes

Dining Seating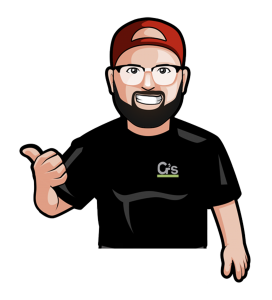 George is incredible to work with! The quality of his products and the services he provides are top-notch. He arrived at my home on-time, he covered his shoes while in my home, he was respectful, professional, knowledgeable and his pricing is reasonable for the quality of work he does!
Wonderful family run business with great service , exceptional cleaning ! Really the best carpet and sofa cleaners in NYC! They have Great products that every household should have for those messy clean ups! Love George and his entire team! Felt like family from day 1! Good prices too!
Great friendly team, combined with an incredible job cleaning, equals a home run. They were able to clean my (aka my dog's) 7 yr old couch and make it look new. Will highly recommend and definitely use again. Thanks!
Stage 1: Textile and Stain Analysis
Stage 2: Pre-Vacuuming for Pet Hair Removal and Lint removal
Stage 3: Stain Removal (FREE of charge, included in each package offered)
Stage 4: Pre-Spraying (Shampooing)
Stage 5: High-Pressure Steam-Extraction Cleaning (with the use of professional heavy-duty upholstery cleaning machine (steaming with up to 450 psi pressure)
Stage 6: UV light Extra Virus/Bacteria Treatment  (by request)
Stage 7: Drying
Vacuum
All Purpose Solution
High-Pressure Steam-Extraction 
All Products used are:
Non toxic
Kid Friendly
Pet Friendly
Never tested on animals
Made with 100% green energy
Made in the USA
Fragranced with essential oils